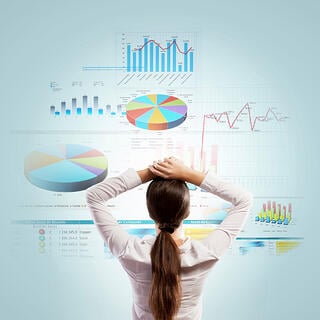 Updated September 20, 2018
Here's the latest update to our alumni/advancement statistics page. Use these stats for presentations, articles, and in making programming decisions.
This ultimate collection of alumni stats can help you tell the best story about your alumni engagement, giving and membership.
Here is my collection of relevant statistics from around the web that I have used to help my clients engage more constituents and make more informed decisions. Included are key findings from the recent VAESE Alumni Relations Benchmarking Study.
The data is arranged in five different categories:
Member Acquisition / Retention / Engagement
Organizational/Staffing
Institutional Giving
Tech: Mobile / Digital / Social Media
Millennials / Young Alumni / GOLDs
These stats come from a variety of U.S. sources, some stats may be contradictory. I'll leave it up to you decide which one to believe. I've included a source link for each stat, (though some are gateway pages that require you to register or submit your information to receive the actual research).
If you have a stat that should to be included, or you want us to include stats from your own research, contact me at gtoyn(at) mail.weber.edu.
---
Alumni Engagement / Member Acquisition & Retention
93% of alumni organizations choose not to offer their alumni any benefits, or they see little or no engagement from the few benefits they do offer. (source)
88% of consumers max out at 5 loyalty programs. (Your alumni organization is one among many programs alumni participate with, so remember you're in competition with all other commercial loyalty and membership programs. (source)
87% of those who go online to join, give or make a purchase would abandon their shopping carts during checkout if the process was too difficult (source)
78% of alumni prefer to access their alumni benefits online, compared with 22% who want their benefits sent by mail (source)
75% of alumni would engage more with their alumni organization if they made their benefits information mobile-friendly (source)
74%

of donors/members appreciate some form of personal "thank you" for their gift or membership. (

source

)
74% of alumni organizations report to being a non dues-paying model.(source)
72% of donor/members discard certificates or other physical forms of recognition (like address labels and other token gifts) yet… 90% prefer experiential recognition (personal calls, letters, events, etc.) (source)
70% of organizations say their top goal is to increase alumni engagement, yet 27% of those admit to having no dedicated strategy to boost engagement. (the 27% is self-reported, so the real number is likely to be significantly higher) (source)
70% of organizations saw an increase in participation in their public social network last year
63% of consumers say they modify their spending habits to maximize the benefits from their membership program. (source)
60% of organizations have seen alumni opt-out rates (alumni requesting not to be contacted) increase or not improve. Only 7% have seen a decrease in opt-out rates.(source) See this article about 3 Bad Habits in Alumni Relations)
Dues-paying organizations are 63% more likely to have alumni opt-out rates above 30%. (source)
58% of alumni organizations report a lack of engagement as the primary reason members don't renew. (source)
57% is the average renewal rate for all dues-paying alumni organizations (excluding first-year members). For Power 5 conference schools, their overall member renewal rate is 72% (source)
54% of alumni don't renew their membership because they can't use the benefits, or are disappointed in the value of the available benefits. (source)
Just 49% of institutions conduct data analysis to measure the effectiveness of their marketing efforts. Despite surges in computing power and data analysis applications, the percentage of organizations who now use data analysis has only grown just 2% in the last ten years. (source)
47% of alumni organizations report having a mailable address for four out of five of their alumni constituents.(source)
44% of membership organizations send a physical welcome kit, down from 83% in 2009. (source)
39% of Millennials report they don't join or engage an organization they like, simply because it requires the payment of a fee (source)
37% of members prefer accessing program information via a periodic text message, 28% said a mobile app, 19% prefer desktop/laptop via website, 14% smartphone via digital wallet and 3% prefer Facebook messenger (source)
34% of Millennials don't join a membership programs because the enrollment process is too long (source)
Baby Boomers make up 14% of the population, but comprise 36% of most membership organization's constituency. Although Millennials make up the largest cohort, consisting of 30% of the overall population, they comprise just 19% of most organization's members. (source)
Content is 29% more effective as an engagement tool than any other category of benefit. (Content is: targeted, personally relevant communications / information sent to alumni via digital/social media or print.) This compares to other benefit categories like career focused benefits, event driven benefits, travel benefits, directories, revenue generating products or on-campus benefits. (source)
33% of membership organizations never stop contacting expired members after their membership lapses. (source)
The average renewal rate for new members is 34%. For Power 5 conference schools, their overall new member renewal rate is 43% (source)
33% of alumni organizations in North America have at least half of their alumni living in a different state/province than the main/primary campus.(source)
Power 5 conference schools send 29% more emails to their alumni, than non-Power 5 conference schools. (source)
Only 29% of alumni organizations use ROI as a tool to measure the success of their alumni programs. (source)
26% of alumni organizations do NOT use social media amplification metrics (likes/shares/reposts) to measure alumni engagement. (source)
20% of alumni organizations do not track their alumni opt-out rates. (source)
20% of organizations use new member surveys to help onboard or engage new members. (source)
Only 20% of members get help from staff to make the most out of their membership (source)
Just 19% of alumni report an institution's representatives has made them feel special and recognized (source)
13% of alumni organizations report that the benefits they offer "have the ability to motivate alumni to give, join or engage."(source)
Only 11% of millennials will actively engage with the membership programs they have joined. (source

)
10.4% is the average opt-out (churn) rate for alumni organizations (percentage of alumni requesting to be on a "Do Not Call," "Do Not Solicit" or "Do Not Contact" list. (source) Up 20% from last year.
5.9 is the average number of years a member will pay dues before lapsing for good. (source)
The average alumni organizations sends 2.4 emails per month to their entire alumni database. (source)

Organizational / Staffing Metrics
(See our Alumni Relations Staff and Budget Whitepaper for benchmarks showing how institutions compare for professional and clerical staffing levels, and general budgets and program budgets.)
67% of nonprofit CEOs report not planning on being in their position in five years, yet 77% of organizations report they have no leadership transition plan. (source)
65% of alumni professionals' report that being under-staffed is either "very" or "somewhat concerning." (source)
63% of alumni organizations have the same or larger budget than five years ago.(source)
62% of alumni organizations have not seen an increase in their office staff in the past 5 years, and 26% have seen a decrease in their staff.(source)
60% of senior alumni relations executives report to a Vice President/Vice Chancellor -- 12% of senior alumni relations executives report directly to the President/Chancellor. (source)
56% of alumni offices have six or fewer full-time employees.
52.3 is the average age of the Executive Director/Senior Alumni Executive; the average age of youngest full-time professional staff member is 28.3 years, an average gap of 23.9 years.(source) (See our article about The Digital Generation Gap in Alumni Relations, and see why this stat matters)
50% of organizations either don't not have a strategic plan, or if they claim there is one, they admit it is not in writing. (source)
Institutional Giving
90% of institutions report one number to CASE/CAE and another (higher) number to USN&WR, even though both numbers are supposed to be identical. (source)
Donor retention at public institutions has remained steady at 56% since 2014. For private institutions, median donor retention rates have stayed around 67% since 2014. (source)
however…
3.4% was the percentage of growth in the number of alumni of record nationwide for 2016. (The percent of alumni with contact information.) The growth in the number of alumni of record should account for the decline in alumni participation rates (calculated by dividing the number of donors with the alumni of record.) However, it also reflects improvements in the efficiency of institutions to track and maintain contact with their alumni. (source)
Tech: Mobile/Digital/Social Media
100% of Americans between the ages of 18-29 own a smartphone; 98% of Americans between the ages of 30-49 own a smartphone; 94% of Americans between the ages of 50-64 own a smartphone (Up from 74% two years ago. 85% of Americans 65+ use a smartphone (source)
98% of households with $75,000 or more income use a smartphone (source)
98% of organizations report they use Facebook. (source) and still 68% of adults say they log in daily (source)
97% of college graduates own a smartphone (source)
95% of Americans own a cell phone of some kind. (source)
93% of 18-29 year-old smartphone owners use their phone at least once to avoid being bored, and 47% report using their phone to avoid interacting with people around them. (source)
90% of online giver, joiners or shoppers over 55 would not follow through with a transaction after a lengthy checkout process. 7% will never return to the site (source)
76% of Facebook users are female (out of 100% of all females), and 66% of males (out of 100% of all males) (source)
The average Facebook visit is 20 minutes (source)
43% of adults report using their smartphone to find information about a job. (source)
42% of marketers report that Facebook is critical or important to their organization. (source)
41% of the Power 5 Division 1 (NCAA) alumni organizations have a dedicated mobile app to communicate with their alumni. This compares to 8.2% of all other alumni organizations. (source)
35% of organizations update their Facebook page once per day. 33% report once per week. (source)
20% of senior alumni executives report they are not tech savvy and/or are not interested in using technology to engage alumni.(source)
17% of individual membership organizations now use paid digital marketing to acquire new members (Facebook ads, AdRoll, Google ads, etc.) Just three years ago, this method was not even mentioned as a marketing tool. (source)
Millennials/ Young Alumni / GOLDs
By 2020, Millennials will total more than $1.4 trillion in spending/giving power. (source)
Millennials (age 18-34) account for one-third of the US workforce with 53.5 million people, making up the largest cohort group, surpassing Gen Xers. (source)
Millennials are 262% more likely to be influenced by mobile apps and advertising than the general population. (source)
Millennials are 247% more likely to be influenced by blogs and social networking sites than the general population. (source)
96% of students want value from their favorite places of business, and are more likely to make a repeat purchase from a store that offers a discount. (source)
95% of Millennials want to be actively courted by any organization wanting their devotion. They also say that coupons and discounts have the most influence on them. (source)
83% of Millennials prefer shopping in a store, rather than online (source)
87% of alumni organizations report they "do a poor job," or "need to do more" to attract and engage young alumni.(source)
80% of Millennials want to associate with brands that are innovative, and 67% prefer to associate with organizations that engage in a worthwhile cause. (source)
73% of Millennials will share content if it makes them laugh. (source)
66% of Millennials want a unique experiences for being a member of a member-based organization, such as VIP treatment, for example. (source)
64% of Millennials will respond to content that is "thought provoking or intelligent." 30% will refuse to read any content that doesn't entertain or educate them. (source)
63% of Millennials respond positively when the content they receive is tailored to their cultural interests, and 54% respond positively when the content they receive is tailored to their age. (source)
63% of Millennials would join a membership program if they are offered an incentive. (source)
62% of millennials are influenced by relevant content marketing they receive from organizations they like, but they believe only 32% of that communication is helpful, and 45% is not compelling enough to share. (source)
62% of millennials say that if an organization engages with them on social networks, they are more likely to be loyal. (source)
56% of Millennials have ditched a company in the past year because of poor customer service. (source)
A 50% consumer adoption rate of radio took about 30 years. Mobile phones took only 15 years to reach that same level of adoption, and social media took less than four years. In the past, businesses have had many years to develop their marketing strategies. But with the rapid adoption of social media, most organizations have already failed at integrating social media into their engagement strategy, and need to make significant efforts to catch up. (source)
Millennials are 44% more likely to permanently disengage with organizations if they receive high volumes of mass, generic emails (otherwise known as SPAM). (source)
1 in 3 millennials will boycott or support businesses based on a cause they believe in. (source)