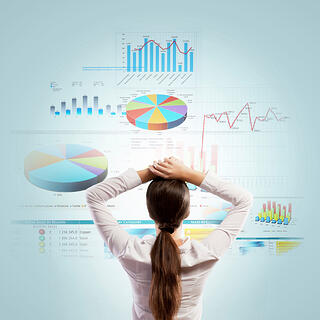 Updated June 16, 2017

If you've ever needed a statistic to use in a presentation, this ultimate collection of alumni stats can help you tell the best story about alumni engagement, giving and membership.


In the spirit of sharing information, here is my collection of relevant statistics from around the web that I have used to help my clients grow their programs and make important decisions. They are especially relevant to higher education, but have application to many types of membership organizations. I've also added the key findings from the new 2017 VAESE Alumni Relations Benchmarking Study.

The data is arranged in five different categories:
Member Acquisition / Retention / Engagement
Organizational/Staffing
Institutional Giving
Tech: Mobile / Digital / Social Media
Millennials / Young Alumni / GOLDs
These stats come from a variety of U.S. sources, and each has a source link provided, (though some are gateway pages that require you to register or submit your information to receive the actual research).
I'll update these stats regularly and post them here. If you have a stat that should to be included, or you want us to include stats from your own research, contact me at gtoyn(at) mail.weber.edu.
---
Member Acquisition / Retention / Engagement

Organizational / Staffing Metrics
64.5% of alumni professionals' report that being under-staffed is either "very" or "somewhat concerning." (source)
63% of alumni organizations have the same or larger budget than five years ago.(source)
62% of alumni organizations have not seen an increase in their office staff in the past 5 years, and 26% have seen a decrease in their staff.(source)
60% of senior alumni relations executives report to a Vice President/Vice Chancellor -- 12% of senior alumni relations executives report directly to the President/Chancellor. (source)
56% of alumni offices have six or fewer full-time employees.
52.3 is the average age of the Executive Director/Senior Alumni Executive; the average age of youngest full-time professional staff member is 28.3 years, an average gap of 23.9 years.(source) (See our article about The Digital Generation Gap in Alumni Relations, and see why this stat matters)
46% of alumni organizations choose not to offer their alumni any benefits, but instead appeal to their alumni's philanthropic generosity and/or loyalty as their primary method of getting their alumni to engage, join or give. (source)
42% of alumni organizations have never surveyed their alumni. (source)
36% of alumni organizations report their relationship with athletics is "Good" (the relationship struggles at times) or "Poor" (doesn't have a good relationship). 8% report their relation is "Superb" (Work very well together and have no conflicts). (source)
33% of alumni organizations in North America have at least half of their alumni living in a different state/province than the main/primary campus.(source)
Alumni organizations with 25,000 or fewer alumni, spend 26% of their total budget on salaries and benefits (S&B), and 74% to fund alumni programs. Conversely, organiza­tions with 250,000 or more alumni, spend 75% of their budget on S&B, and 25% to fund alumni programs. (source)
24% of alumni organizations don't offer their alumni any type of career services benefit. (source)
17% of alumni organizations are struggling with database administration, as measured by having contact information for less than 50% of their alumni or email addresses for fewer than 30% of alumni. (source)
11% of alumni organizations are self-funded and/or organizationally autonomous of their institution.(source)
5% of alumni organizations don't have an alumni website. (source)
Institutional Giving
however…
3.4% was the percentage of growth in the number of alumni of record nationwide for 2016. (The percent of alumni with contact information.) The growth in the number of alumni of record should account for the decline in alumni participation rates (calculated by dividing the number of donors with the alumni of record.) However, it also reflects improvements in the efficiency of institutions to track and maintain contact with their alumni. (source)
Tech: Mobile/Digital/Social Media
20% of senior alumni executives report they are not tech savvy and/or are not interested in using technology to engage alumni.(source)
Millennials/ Young Alumni / GOLDs
By 2020, Millennials will total more than $1.4 trillion in spending/giving power. (source)
Millennials (age 18-34) account for one-third of the US workforce with 53.5 million people, making up the largest cohort group, surpassing Gen Xers. (source)
Millennials are 262% more likely to be influenced by mobile apps and advertising than the general population. (source)
Millennials are 247% more likely to be influenced by blogs and social networking sites than the general population. (source)
96% of students want value from their favorite places of business, and are more likely to make a repeat purchase from a brand that offers a discount. (source)
95% of Millennials want to be actively courted by any organization wanting their devotion. They also say that coupons and discounts have the most influence on them. (source)
83% of Millennials prefer shopping in a store, rather than online (source)
87% of alumni organizations report they "do a poor job," or "need to do more" to attract and engage young alumni.(source)
80% of Millennials want to associate with brands that are innovative, and 67% prefer to associate with organizations that engage in a worthwhile cause. (source)
73% of Millennials will share content if it makes them laugh. (source)
66% of Millennials want a unique experiences for being a member of a loyalty club, such as VIP treatment, for example. (source)
64% of Millennials will respond to content that is "thought provoking or intelligent." 30% will refuse to read any content that doesn't entertain or educate them. (source)
63% of Millennials respond positively when the content they receive is tailored to their cultural interests, and 54% respond positively when the content they receive is tailored to their age. (source)
63% of Millennials would join a membership program if they are offered an incentive. (source)
62% of millennials are influenced by relevant content marketing they receive from organizations they like, but they believe only 32% of that communication is helpful, and 45% is not compelling enough to share. (source)
62% of millennials say that if an organization engages with them on social networks, they are more likely to be loyal. (source)
56% of Millennials have ditched a company in the past year because of poor customer service. (source)
A 50% consumer adoption rate of radio took about 30 years. Mobile phones took only 15 years to reach that same level of adoption, and social media took less than four years. In the past, businesses have had many years to develop their marketing strategies. But with the rapid adoption of social media, most organizations have already failed at integrating social media into their engagement strategy, and need to make significant efforts to catch up. (source)
Millennials are 44% more likely to permanently disengage with organizations if they receive high volumes of mass, generic emails (otherwise known as SPAM). (source)
1 in 3 millennials will boycott or support businesses based on a cause they believe in. (source)